The Criminal Justice System & Disability: Know Your Rights
17 Nov, 2021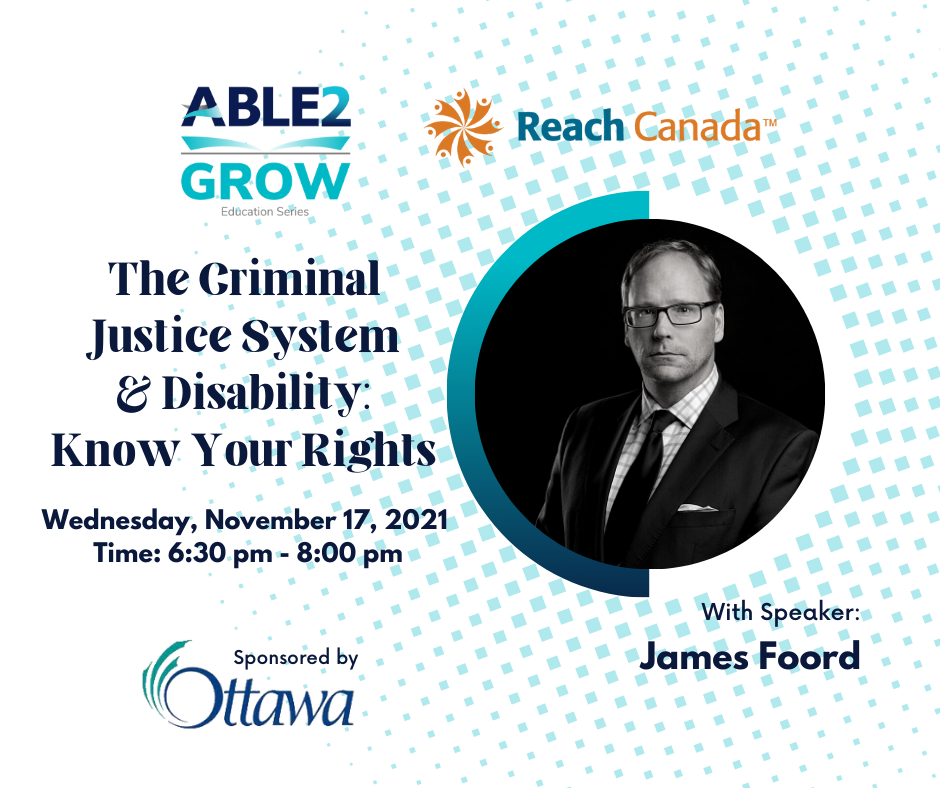 Join ABLE2 and Reach Canada for an educational session focusing on the criminal justice system and knowing your rights. Our speaker is James Foord, an experienced Ottawa criminal lawyer who will be covering the following topics of interest:
Interacting with the police: what are your rights when the police speak to you or ask you questions?
Criminal charges: what is the process after you have been charged with a criminal offence?
Court and community supports for people charged with criminal offences and
Considerations for people living with disabilities: what do you need to be aware of when dealing with the courts and/or the criminal justice system?
Workshop Details
Day & Date: Wednesday, November 17, 2021
Time: 6:30 pm – 8:00 pm
Cost: Free
Registration: Please register using the link below. Registered participants will be sent the Zoom link to access the workshop prior to the workshop.
For more information on this workshop or other sessions from ABLE 2 visit their website: www.able2.org